John Cena will always be credited as one of the greatest WWE in-ring performers of all time. The Face that Runs the Place defined a generation and became the biggest marquee attraction for the global juggernaut.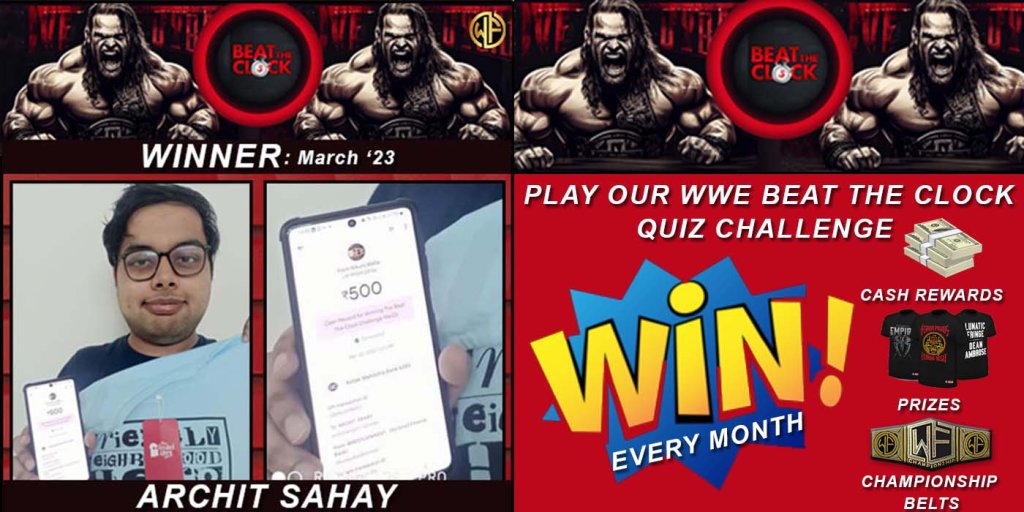 CLICK HERE to Play our WWE Beat The Clock Quiz Challenge and WIN BIG!
The 16-time World Champion took a back seat after achieving the prime of his WWE career, taking up a more part-time role, starting around 2016. However, that did not stop Cena from delivering some of the best in-ring performances of his career, cementing his status as a WWE veteran with a lot left in the tank.
10 John Cena Vs The Undertaker- WrestleMania 34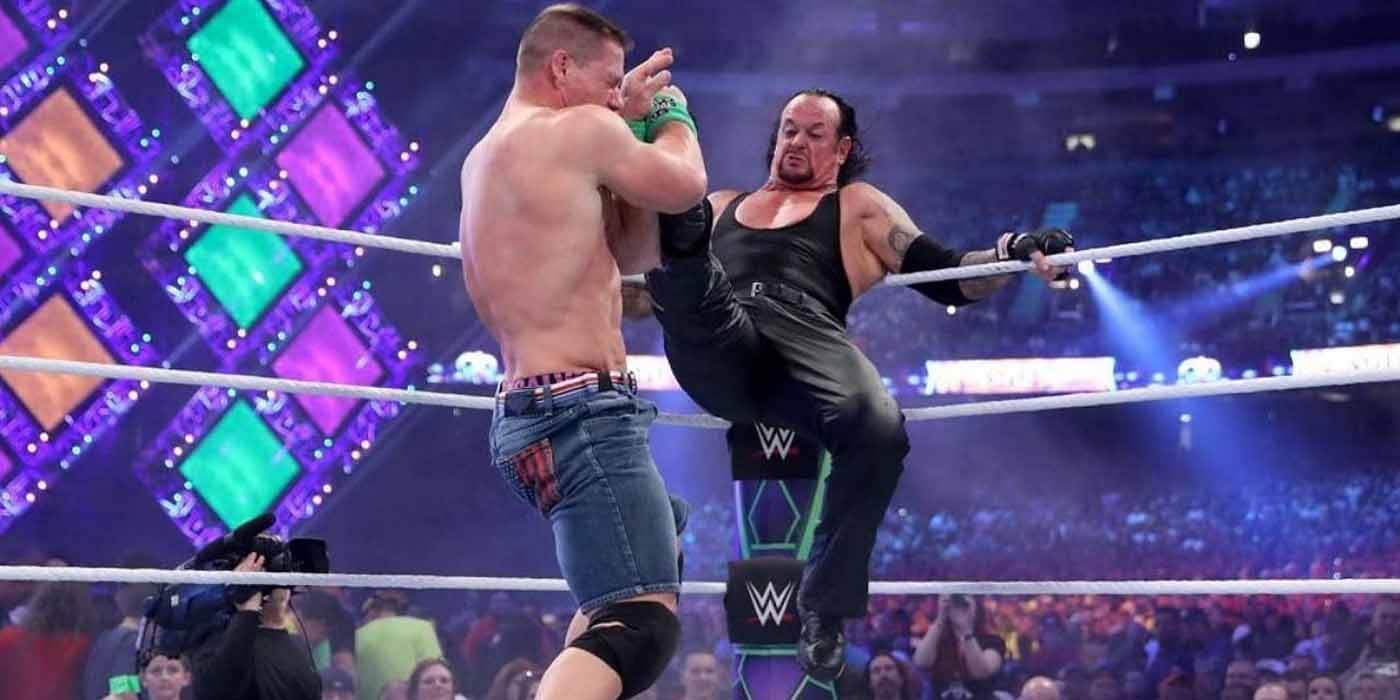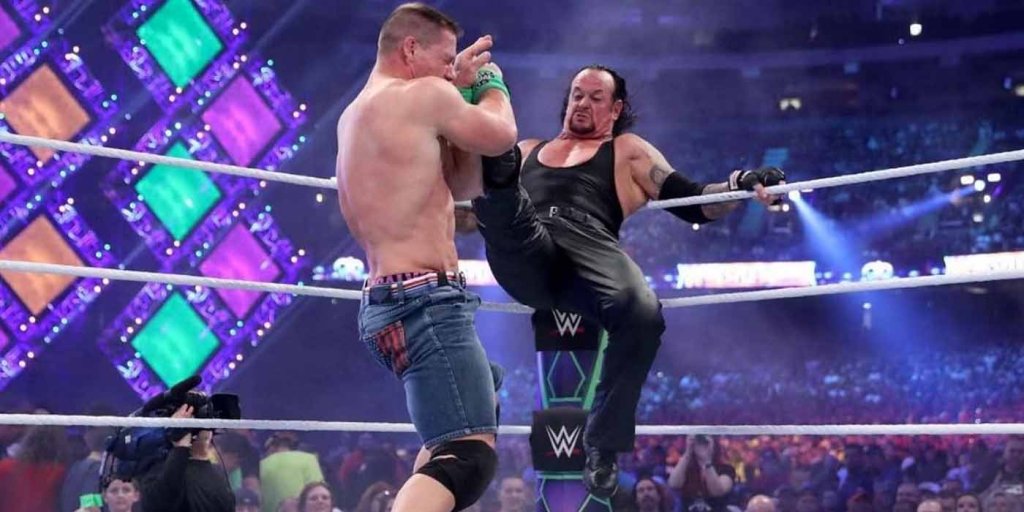 After weeks of calling out The Undertaker for a mega clash at WrestleMania 34 failed, John Cena decided to attend the Showcase of the Immortals as a fan. However, that was cut short as The Phenom finally emerged to take out the Franchise Player in a much-awaited showdown between the two WWE legends.
However, what should have been a hard-fought instant classic wrestling action turned out to be a squash match. The Undertaker quickly put down Cena with a thunderous chokeslam and sealed his fate with a Tombstone Piledriver to pick up the win in a disappointing bout.
9 John Cena Vs Austin Theory- WrestleMania 39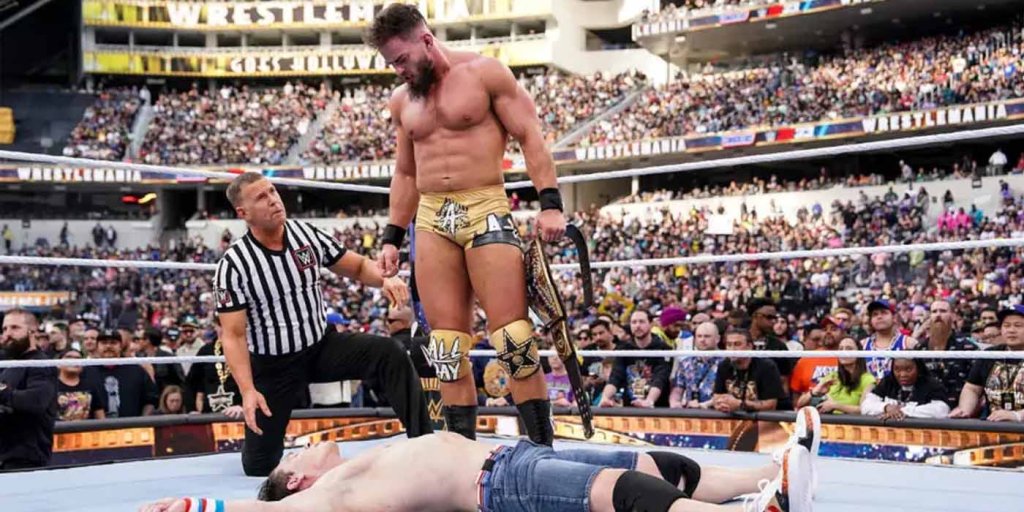 John Cena's latest endeavor inside the squared circle came against young and dynamic Austin Theory at WrestleMania 39. The duo had been feuding for the better part of last year which culminated in a highly anticipated showdown for the WWE United States title on the biggest stage in wrestling.
The Franchise Player came back to perform at WrestleMania after three years, however, his performance was not appreciated by fans and critics alike. Furthermore, that lackluster in-ring inability gave Theory the opportunity to pick up the biggest win of his career, defeating John Cena to retain his title.
8 John Cena & Becky Lynch Vs Andrade & Zelina Vega- SmackDown 2019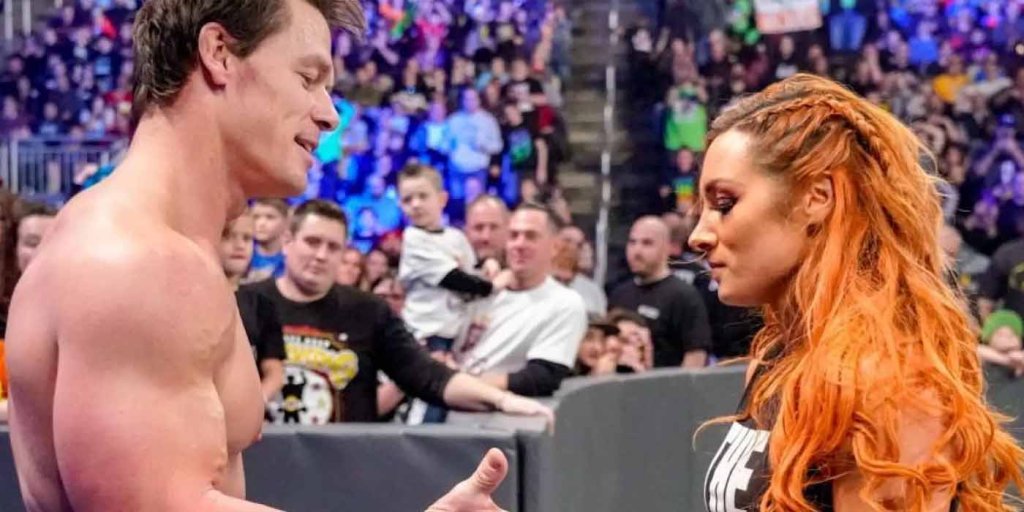 John Cena found himself in the crosshairs of 'The Man' Becky Lynch during an episode of SmackDown 2019. Lynch made it completely known that she did not like him and had replaced Cena on every major WWE marquee. However, that did not stop two of the biggest WWE superstars from teaming up for an impromptu tag team match against Andrade & Zelina Vega.
The comradery between Cena & Lynch proved to be a success. Yet Becky Lynch decided to interfere when Cena was about to pick up the win for the team and took down Vega herself to outshine the Cenation Leader.
7 John Cena Vs Finn Balor Vs Drew McIntyre Vs Baron Corbin- RAW 2018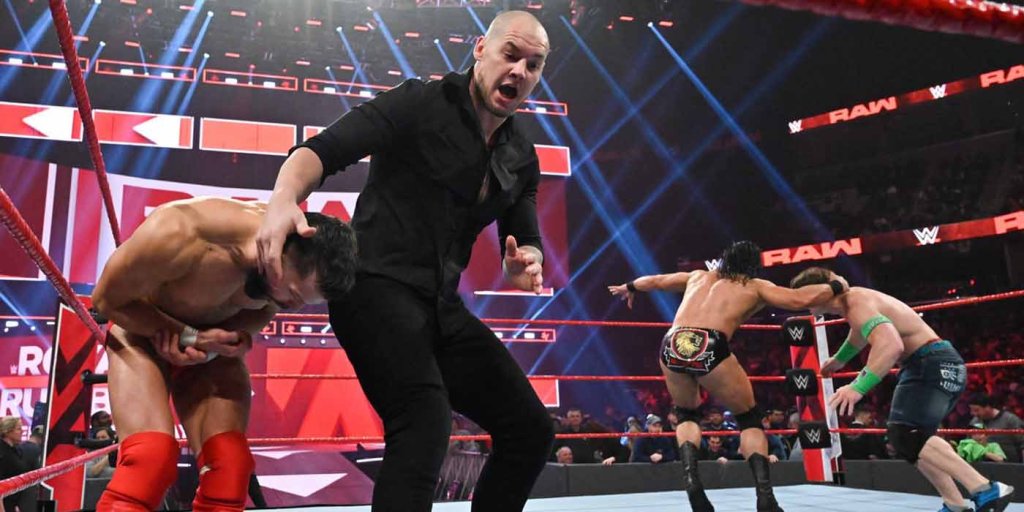 Vince McMahon announced a star-studded main event clash for RAW in 2018 to determine the No.1 contender for Brock Lesnar's WWE Universal championship at the Royal Rumble event. This came after McMahon removed Braun Strowman from the match for destroying his limousine and causing havoc backstage earlier in the night.
The match pitted three rising stars Finn Balor, Drew McIntyre, Baron Corbin, and the veteran, John Cena. Cena put in a valiant effort to secure the opportunity but failed as Balor rose above all to pick up the win and earned a title shot against the Beast Incarnate.
6 John Cena & Bobby Lashley Vs Elias & Kevin Owens- WWE Super Showdown 2018
John Cena was announced to face Kevin Owens in a one-on-one showdown for WWE Super Showdown in 2018. However, that was later changed into a tag team match with Cena teaming with Bobby Lashley and KO joining forces with Elias, colliding at the premium live event in Melbourne, Australia.
Elias and Owens overpowered Lashley the entire time. As the match came to a close, Cena tagged in and defeated Elias connecting his series of signature moves, Sixth Move of Doom, the Attitude Adjustment, and the Five Knuckle Shuffle to pin him to the mat.
5 John Cena & Nikki Bella Vs The Miz & Maryse- WrestleMania 33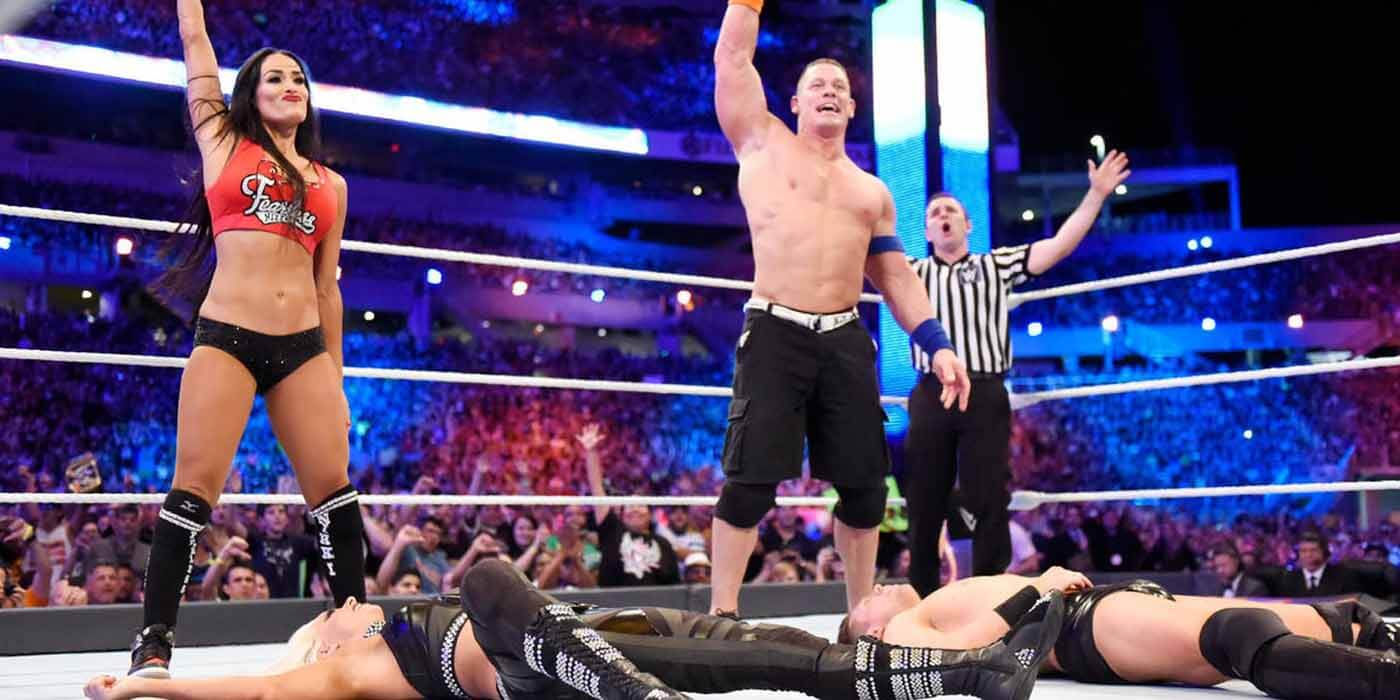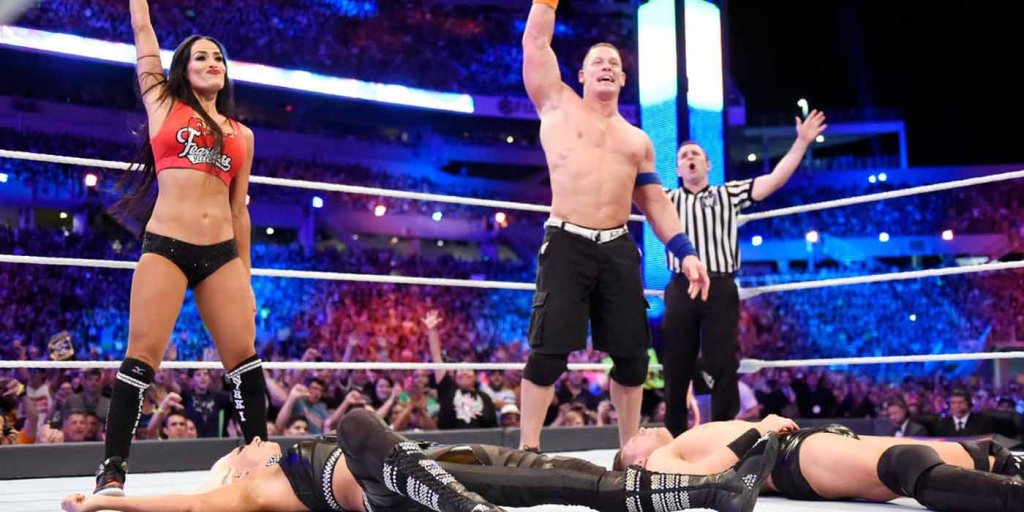 The real-life relationship between John Cena & Nikki Bella saw them teaming up at WrestleMania 33 to battle the cocky duo of The Miz & Maryse. After weeks of a heated feud involving real-life insults and animosity, the couples collided in a mega showdown in Orlando, Florida.
In the end, it was Cena and Bella who emerged victorious. Right after their win, John proposed to Nikki Bella inside the ring in front of a sell-out stadium in one of the most beautiful moments of WWE. However, that did not last long as the two split later and went on marry different people.
4 John Cena Vs Triple H- Greatest Royal Rumble 2018
Coming off a huge defeat at the hands of The Undertaker at WrestleMania 34, John Cena was looking to regain some momentum. Furthermore, he found himself placed in a huge clash against Triple H at the very next WWE premium live event, Greatest Royal Rumble in Saudi Arabia.
Cena dropped Triple H with an Attitude Adjustment during the match to get a near-fall. However, The Game countered Cena's second Attitude Adjustment attempt into a Pedigree for another near-fall. In the end, Cena won by hitting Triple H with a second Attitude Adjustment, a catapult into the corner, and a third Attitude Adjustment.
3 John Cena Vs Bray Wyatt- WrestleMania 36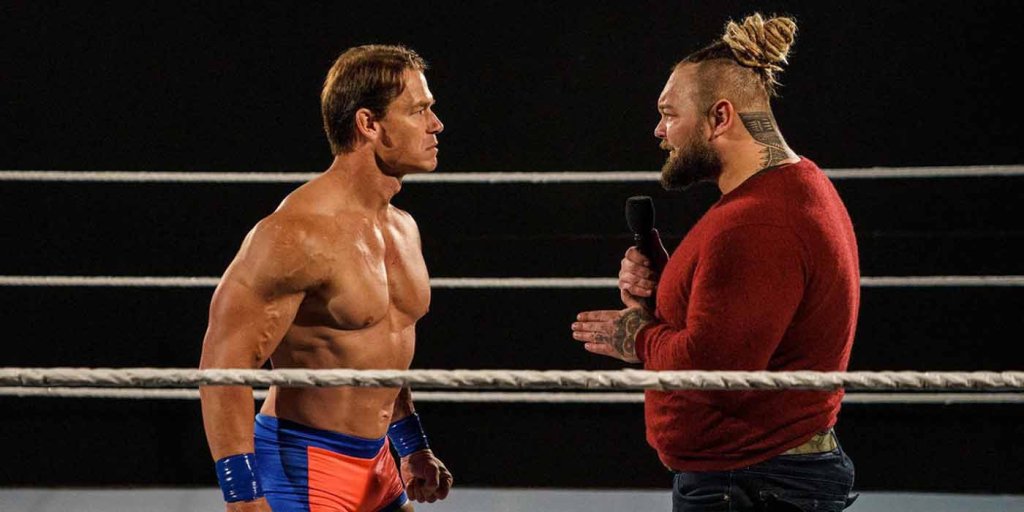 John Cena squared off against his former nemesis, Bray Wyatt in the highly bizarre Firefly Fun House match at WrestleMania 36. The match recollected memories from Cena's past and even featured recreated classic moments in the history of WWE.
Contemplating and catching the 16-time World champion off guard with his mind games, Bray Wyatt's alter ego, The Fiend emerged, in the end, to choke out Cena with a mandible claw and pin him for the victory to gain redemption for his loss at WrestleMania six years prior.
2 John Cena Vs Roman Reigns- WWE SummerSlam 2021
John Cena returned to WWE at WWE Money in the Bank in 2021 after a long hiatus to confront the Tribal Chief, Roman Reigns who had been on the top of the mountain for a long time. This would set up a highly anticipated showdown between the two flagship stars of different WWE eras for the WWE Universal Title at SummerSlam.
The Franchise Player and The Head of the Table went back and forth in an instant classic delivering an exceptional main event bout. But it was a thunderous pair of spears that helped Reigns put down Cena for good and defeat him to retain his championship.
1 John Cena Vs AJ Styles- WWE Royal Rumble 2017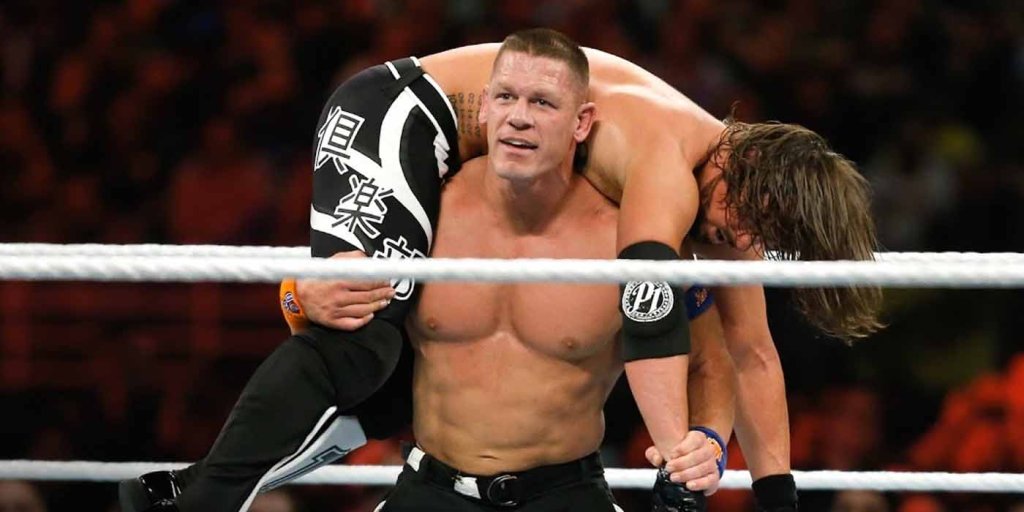 After two highly praised bouts a year prior, John Cena and AJ Styles were on a collision course once again at the WWE Royal Rumble event in 2017. However, the stakes were higher than ever this time, as Styles' WWE championship was on the line for this blockbuster match.
The match was an amazing in-ring performance between two of the greatest WWE superstars and lived up to every hype and expectation. In the end, it took multiple counters and four Attitude Adjustments for Cena to pin Styles' shoulders to the mat and win his record-tying 16th World championship in the process.
Which match is your favorite from John Cena's part-time schedule? Was he as good as he was in his prime? Sound off in the comments!