Amy Christine Dumas, more popularly known as Lita, has been one of the biggest trailblazers in the history of WWE. A pioneer, who alongside many other Legends and Hall of Famers redefined women's wrestling and paved the way for future generations, Lita has commanded the respect of everyone who watched her perform.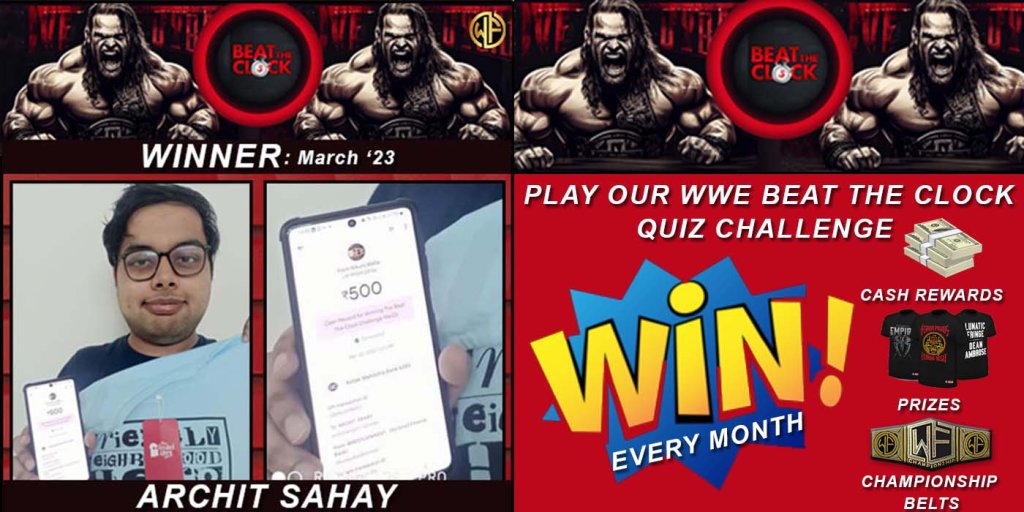 CLICK HERE to Play our WWE Beat The Clock Quiz Challenge and WIN BIG!
With her recent stint in WWE and competing against the top-tier talent of the company, it would be a must-see to watch the former WWE Women's tag team champion step in the ring with some of the best female WWE stars of today.
5 Lita Vs Liv Morgan
While Lita was breaking glass ceilings in WWE during her prime, a young girl named Liv Morgan grew up as a big fan of the sport while serving customers at Hooters. Fast forward many years later, Morgan went through the grind and became a popular WWE superstar in her own right.
Moreover, in a Total Divas episode, Morgan acknowledged to WWE that she lacked the other girls' nice attire. That made it simpler for her to connect with WWE Hall of Famer Lita, who portrayed a tomboy character on television.
"I would literally take pedigrees and powerbombs like it was my job. I always pretended to be Lita. All the Divas were so glamorous and girly, and I was such a tomboy and didn't have nice clothes. When I saw Lita come out in baggy pants and sneakers, wrestling the boys, I thought she was the coolest thing ever. I related to her."

With both superstars on the roster at the same time nowadays, Liv Morgan could realize a dream by stepping into the ring with her childhood hero Lita, who inspired girls like her to work hard and chase the impossible.
4 Lita Vs IYO Sky
Lita has battled many opponents throughout her illustrious Hall of Fame career. However, one of the most highly anticipated one-on-one matches that the WWE Universe would be fascinated to see could be Lita against the Genius of the Skies, IYO Sky.
Both competitors are incredibly versatile in being top rope and agile in-ring action and can be considered the best high-flying female WWE superstars of their respective generations. The fans recently saw them share the ring in tag team bouts during their rivalry, being on opposite squads. However, a match between two of the greatest high-flyers in WWE would be one of the most exceptional in-ring bouts in the history books of the global juggernaut.
3 Lita Vs Bianca Belair
The EST of WWE has risen from being a mere NXT rookie to becoming one of the greatest in-ring competitors of this generation in a short span of time. Bianca Belair has achieved every major accolade in her career, except stepping inside the squared circle against a legendary WWE superstar like Lita.
However, that omission could be erased from her resume soon if WWE decides to book a blockbuster showdown between the rough and rigid Bianca Belair against the dynamic Hall of Famer Lita, presumably for the RAW Women's title at a major WWE show.
2 Lita Vs Rhea Ripley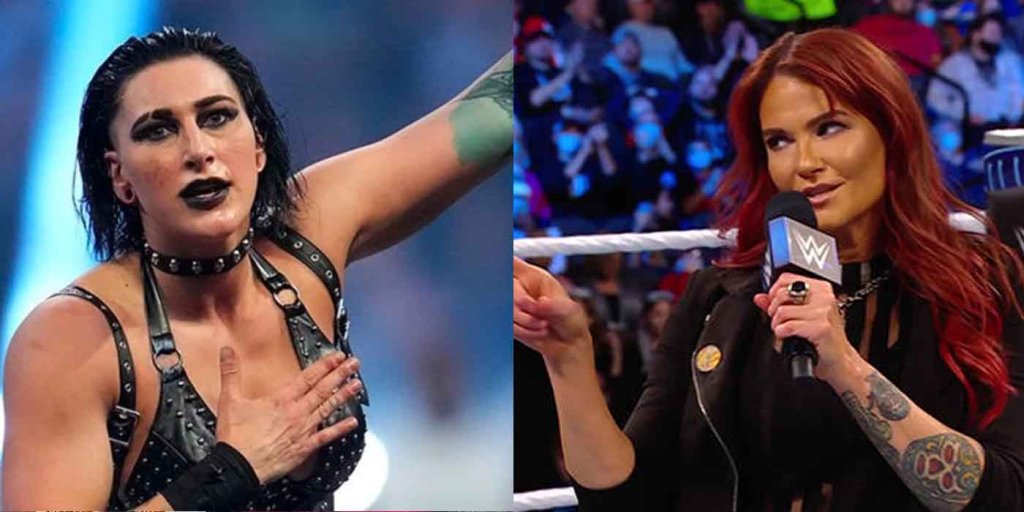 Lita has battled some of the greatest WWE superstars in her long-tenured career. But she has never faced anyone as dominant and imposing as the Eradicator, Rhea Ripley. Mami has been known to decimate and destroy her opponents while being extremely ruthless inside the ring.
Despite that, during an appearance on the Broken Skull Sessions in 2022, Lita called Rhea Ripley one of her dream opponents.
"I have always said Becky … I thought it was never going to happen … But now that it has … I would say, Rhea Ripley."
While Ripley sits atop the throne today as the SmackDown Women's champion after her impressive win at WrestleMania 39, a match against a Legend like Lita would further cement her status as one of the biggest superstars of this generation.
1 Lita Vs Bayley
The biggest dream showdown for Lita would have be against the WWE superstar who grew up watching and idolizing the WWE Hall of Famer for years. That superstar is none other than the Role Model Bayley.
Bayley has been very vocal about her admiration for Lita since her early years in WWE. Moreover, during the build-up for WrestleMania 39, where Bayley's faction Damage CTRL was set to face the team of her idol Lita, Trish Stratus, and Becky Lynch, she revealed a piece of her childhood about Lita. Bayley revealed an essay on Twitter noting down everything she observed about the 4-time WWE Women's champion since she started watching her on TV.
"I've been studying you for decades. Your strengths and especially your weaknesses."
That shows the love and admiration Bayley had for Lita, who she has often credited for paving the way for girls like her to rise up as credible WWE superstars. So, an encounter between Lita and Bayley would be a marquee match at any WWE show that could prove to be a massive showdown.
Which Lita dream match would you like to see? Does Lita still got it? Sound off in the comments!