CM Punk rose to fame for being one of the most vocal and controversial figures in the wrestling industry. His successful stint in WWE made him one of the biggest stars of the modern era. But behind-the-scenes politics and health issues led to the Best in the World walking out of the company in 2014. After that, Punk stayed away from the wrestling scene for nearly seven years, before making his grand return to the rival promotion in All Elite Wrestling (AEW) in 2021.
CM Punk's stay in AEW looked like a major career resurgence until that fateful night at AEW All Out 2022. Punk was involved in a real-life altercation with Kenny Omega and The Young Bucks after the latter berated the trio during the All Out media scrum. Punk has not been seen on AEW programming since then and has left the fans wondering what his next move might be.
With CM Punk returning to his roots of being the center of controversy, a major question arises whether the pro wrestling world needs the former WWE champion or is better off without him in the picture. So let's dive deep and explore Punk's status as a credible asset in the business and if the hard-hitting industry is a better place with him out of the picture.
CM Punk Has Not Been A Team Player In Global Promotions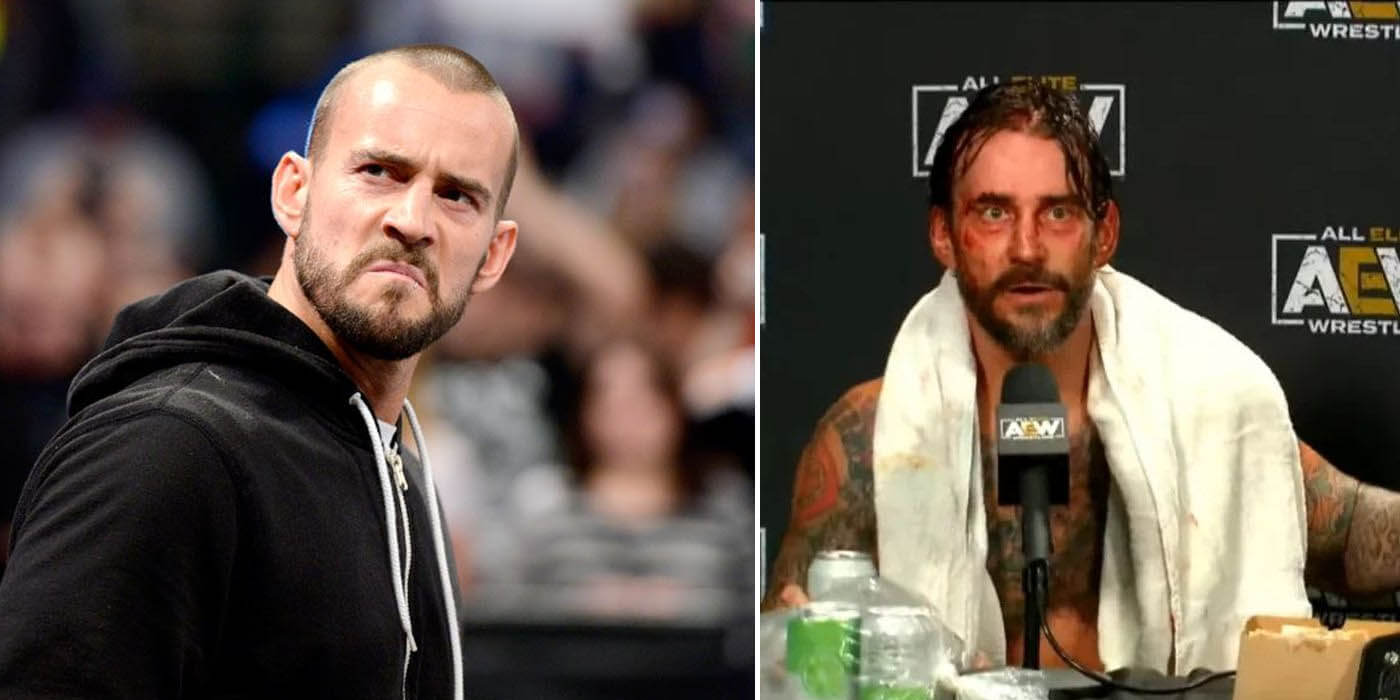 CM Punk was one of the most respected in-ring performers before his stint in WWE, gaining major recognition for his work in promotions like Ring of Honor and the independent circuit. When Punk arrived in the global juggernaut, he believed that his skill and talent entitled him to be a box office attraction, but was being held back by the management.
However, all that changed in 2011 when CM Punk cut his infamous 'Pipebomb' promo, berating every major WWE superstar and authority figure, and laying claim to the status of being the 'Best in the World.' Since then, Punk's popularity skyrocketed and he ended up becoming one of the marquee attractions for WWE till the end of his record-setting WWE championship reign of 434 days. Right after his mega showdown with The Undertaker at WrestleMania 29, the Voice of the Voiceless was relegated back to the mid-card while continuing to wrestle with multiple injuries. This led to CM Punk's unceremonious exit from WWE in 2014 and brought his wrestling career to a halt for seven years.
With the rise of All Elite Wrestling, Tony Khan answered the fans' pleas and brought back CM Punk to the world of wrestling. Punk made his debut at AEW Rampage: The First Dance in 2021 to one of the biggest ovations ever seen and fans were excited to see the Best in the World step back inside the squared circle.
CM Punk's run looked promising, drawing major mainstream attention to AEW in terms of viewership and fan attendance. However as mentioned before, Punk's real-life backstage brawl with The Elite led to him being suspended. While things looked different for Punk in AEW than what they were in WWE, that proved not to be the case.

During a verbal altercation between CM Punk and Triple H on SmackDown in 2011, The Game quoted "For you … change is good enough only if it means make CM Punk a star." That certainly has proven to be a true statement with Punk has not been a team player to both global giants, imposing his will and demands to ensure that he remained in the spotlight for the longest time.
CM Punk Still Has A Credible Star Power That Makes Him A Draw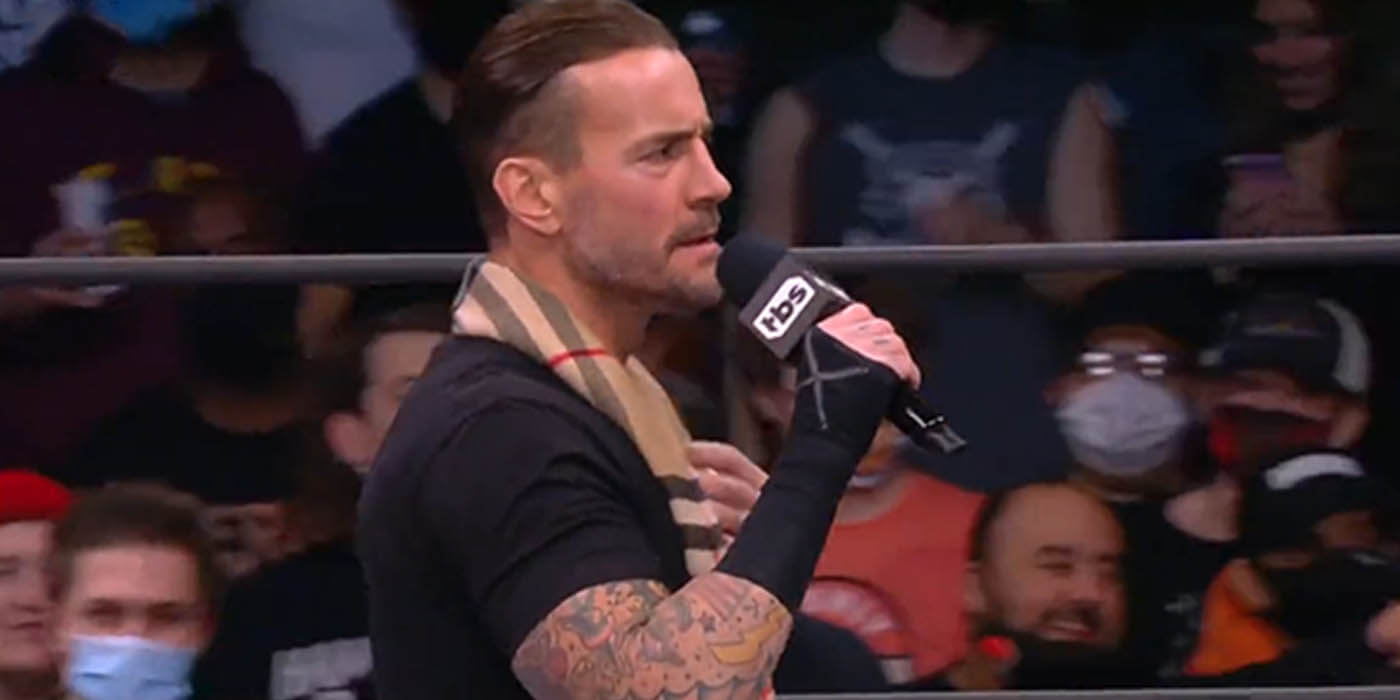 Despite being one of the most controversial figures, there is no denying that CM Punk is a major draw for any promotion to this day. One of the greatest revolutionaries of the wrestling industry, Vince McMahon has said on multiple occasions "Controversy creates Cash" and Punk has been known to be the front-runner in that.
While many thought that his star power would fade off after being away from the ring for years, the wrestling world welcomed him with open arms. Fans began tuning into AEW every week to watch Punk perform against the likes of MJF, Darby Allin, and Jon Moxley. Furthermore, his run before All Out 2022 was widely regarded by fans and critics alike with massive praise for his monumental wins against 'Hangman' Adam Page and Jon Moxley that led to him capturing the AEW World championship.
Moreover, Punk's close friend Dax Harwood has stated in recent months that the former AEW World champion misses wrestling a lot each and every day. Furthermore, a recent report by Fightful Select stated that Punk has communicated with AEW, reinforcing his willingness to pick up wrestling again. Several potential possibilities have been put out that could make it happen, despite the fact that there is still a lot of tension and bad sentiments behind the scenes.
There have also been hints that Punk is amenable to patching things up with The Elite and working with Kenny Omega and the Young Bucks in a high-profile feud.
While Punk's aggressive and selfish nature makes him, as stated by Seth Rollins in an interview with Wrestling Inc "Cancer" for pro wrestling, his ability to sell out arenas and be a credible superstar remains intact to this day. As announced, AEW is set to produce a huge premium live event in the United Kingdom later this year. Tony Khan could certainly work out things with CM Punk and use his drawing power to make one of their biggest show a massive hit and bring back one of the greatest performers in the business on good terms with his company.
Therefore, while AEW certainly needs a star attraction like CM Punk to keep their product relevant, other promotions or fans might not see him as an asset due to his massive ego, unwillingness to be a team player, and do what's best for him, and not the business. However, that also indicates that Punk's slight change of personality could expel those opinions as well and help him regain his footing in the wrestling world which made CM Punk a mega-star around the world.
What is your take on this story? Is CM Punk a virus or an asset? Sound off in the comments!