CM Punk WWE return has always been a subject of interest, even if the Best in the World is not even close to the global juggernaut. It has been 10 long years since the WWE Universe heard 'Cult of Personality' echo throughout their arena with a man shouting out "It's clobberin time." However, that wait can finally come to its demise, following a recent turn of events.
The conversation of CM Punk WWE return resurfaced after his former employer, AEW fired him due to a real-life backstage altercation with Jungle Boy Jack Perry. This was not the first time he went against authority, but AEW President Tony Khan believed that it was in the best interest of his company that CM Punk should be let go.
However, Punk being shown the door reignited the rumors of his return to his former company, WWE following its merger with UFC, which he is indirectly associated with. Furthermore, CM Punk also recently teased his return for WWE Survivor Series, set to take place in his hometown, Chicago Illinois in November this year.
With strong indications of CM Punk WWE return, these top 5 WWE superstars could produce blockbuster matches inside the squared circle with the Second City Saint.
5. CM Punk WWE Return Could Encounter Past Heat With Kevin Owens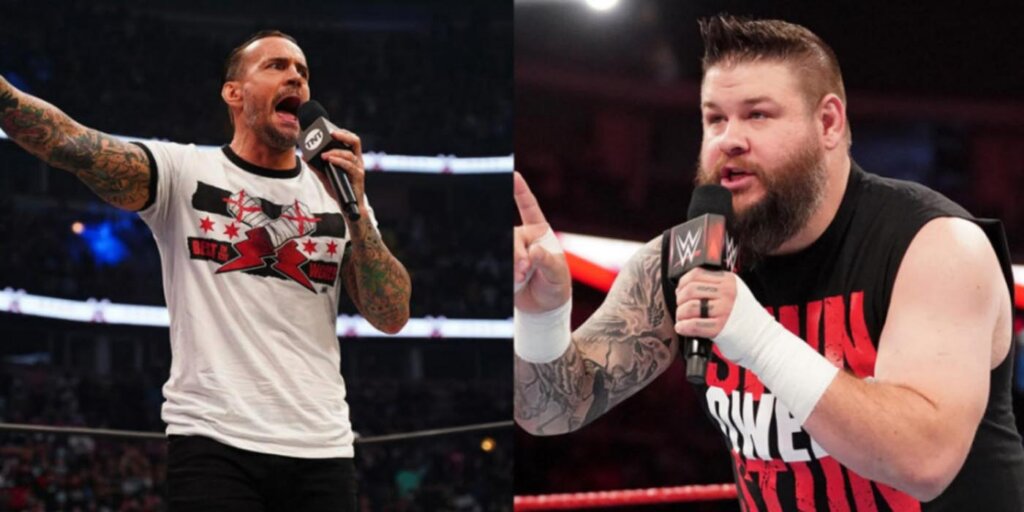 The turmoil history between CM Punk and Kevin Owens has its roots in Ring of Honor, dating back to the time both stars were trying to emerge as main event stars. At the time, Owens went by the name, Kevin Steen, and CM Punk was labeled as the locker room leader, while also serving as the head trainer. Producer Joe Feeney revealed some details regarding their feud on an episode of Keepin' it 100′ podcast.
"Punk didn't like Owens for the shape he was in and that Kevin would wrestle in a T-shirt. He kind of wanted him to wrestle in a singlet and the word got back to Kevin. So he wrestled a match in a singlet. It was against Vordell Walker and the match wasn't good according to Owens, and then he came back to the locker room and he said jokingly to Punk, 'Are you happy now?' or something, and Punk got in his face, but that's really it."

[h/t pwmania]
Moreover, if CM Punk steps back into WWE, he could pick up his years of animosity with KO for his first return feud. Furthermore, Owens can ignite the feud by mentioning Punk's failure to mainevent WrestleMania, while Kevin achieved that feat two years in a row. Therefore, CM Punk vs Kevin Owens has origin, strong history, heat, and the ability to deliver an instant classic in the ring.
4. The Phenomenal Match for CM Punk's WWE Resurgence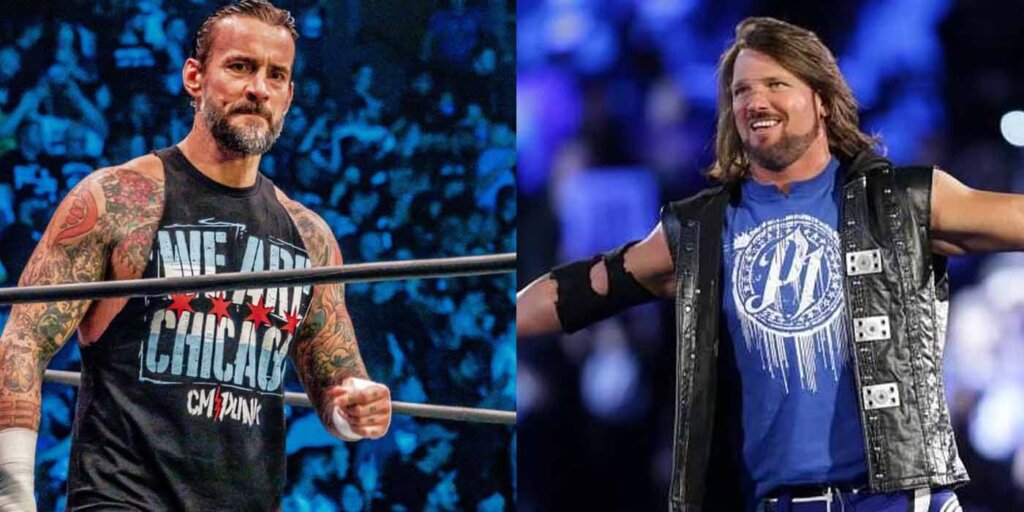 The Best in the World vs The Phenomenal One? That tagline could turn heads and generate massive headlines for WWE, that is if they can put it together following CM Punk's rumored return. However, the reason for the dream match between CM Punk and The Phenomenal AJ Styles being a challenge is because the latter has been very vocal about his displeasure towards Punk as a person.
READ MORE: Is CM Punk A Virus Or An Asset To Pro Wrestling?
During a Twitch session in 2020, the former WWE champion stated that he had no respect for CM Punk as a human being. Moreover, he further went on to claim that he would never like to work with him, despite the star power and amazing in-ring talent possessed by both individuals.
"Nope. That will never happen… I don't have to go into detail about that one. I think it's pretty obvious where things stand. I'm not a fan,"
However, AJ Styles does not make the management decisions. If the WWE higher-ups see the massive dream match potential in this encounter and could rally Styles around to keep his hatred aside for CM Punk for one night of big business for them, the fans could perhaps be one of the greatest WWE in-ring bouts in the history of the company.
3. The Best in the World vs The American Nightmare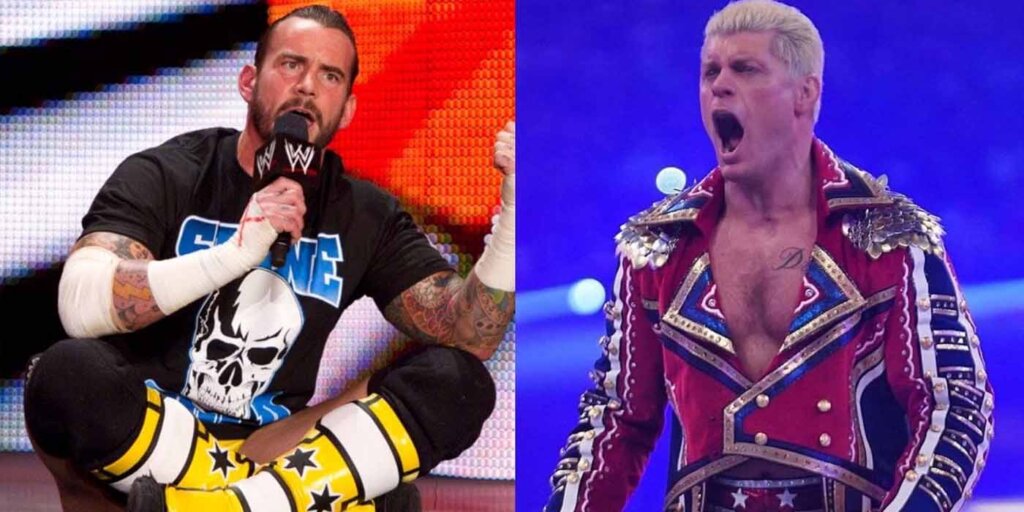 The discussion for CM Punk WWE return could very well include one of the top WWE stars of this generation, the American Nightmare Cody Rhodes. Rhodes has emerged as one of the biggest attractions for the company, something CM Punk is very much aware of. Moreover, it was not long ago that Rhodes and Punk were a part of the same roster in AEW, however, their paths never crossed.
READ MORE: Top 5 Cody Rhodes WWE Moments During His Second Run
But Rhodes decided to jump ship to WWE in 2022 and became a top-caliber WWE superstar of the modern era. However, if CM Punk also decides to follow suit, WWE could be in store for a huge payday with CM Punk vs Cody Rhodes being a major headliner for a marquee show like WrestleMania.
2. CM Punk Challenges The Tribal Chief For Supremacy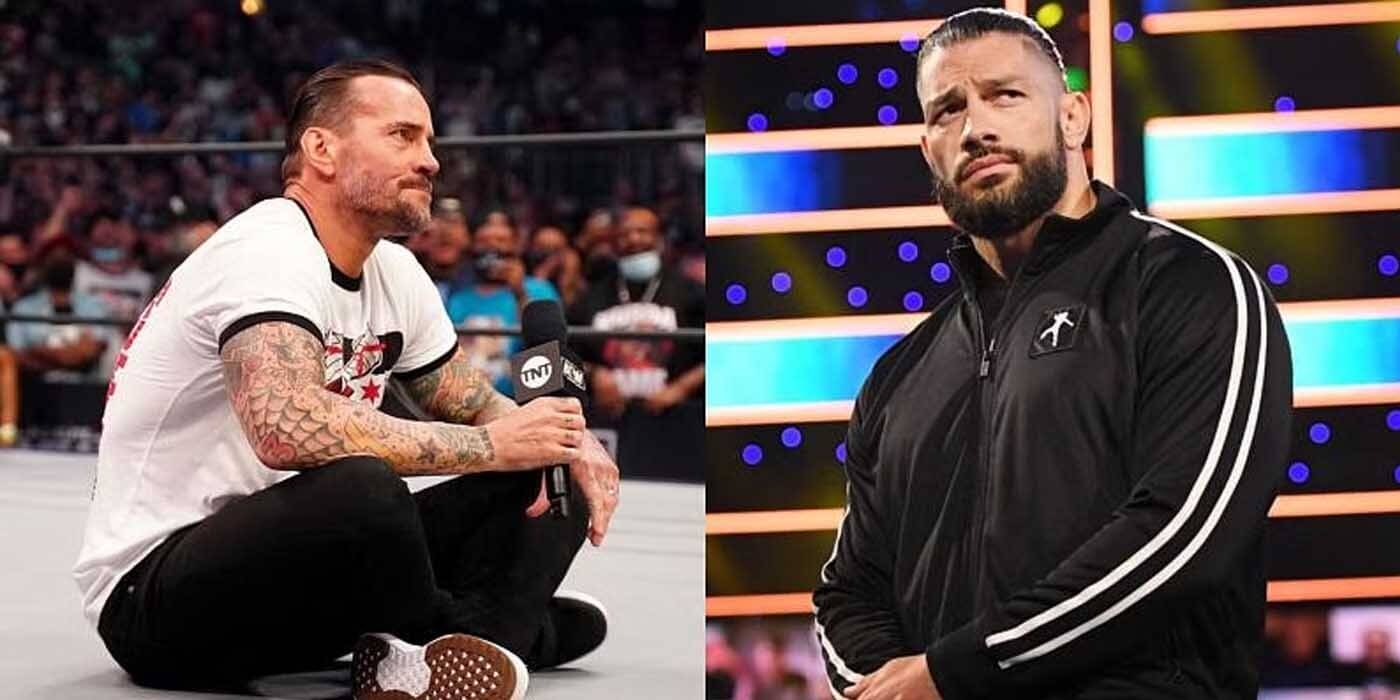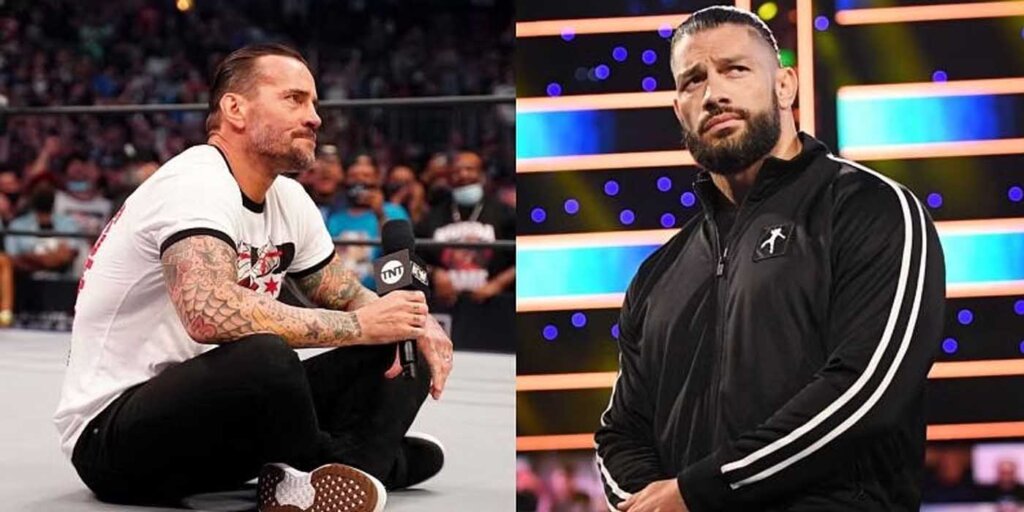 CM Punk became a huge sensation during the early 2010s and was even close to replacing then-poster boy, John Cena in every possible WWE marquee. However, at the same time, he had the dominant trio, The Shield under his command. With WWE looking to position Roman Reigns as the next flagship star, Punk was used as a catalyst in his early beginnings as he mentioned in an old interview with Colt Cabana.
But now in 2023, it is Roman Reigns who has surpassed many including CM Punk as one of the greatest WWE superstars of all time with his incredible 1000+day reign as the Undisputed WWE Universal champion.
So, CM Punk coming back to WWE and challenging its current ruler, the Tribal Chief would probably sell out a stadium and prove to be a major showdown ever produced for the live audience and millions of fans watching worldwide.
1. CM Punk & Seth Rollins Settle Their Differences In Dream Match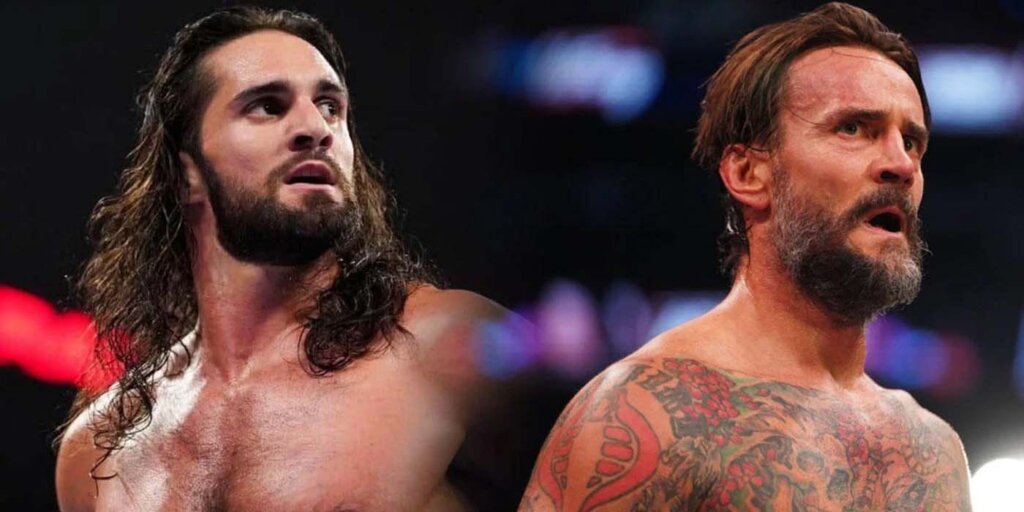 Seth Rollins has majorly faced every top-caliber WWE superstar like John Cena, Roman Reigns, Brock Lesnar, and even the legendary Icon Sting. But the one man alluded from that list on the main event level is the same man Rollins has called out multiple times for a dream encounter, CM Punk. The Drip God has made it evident over the years that he wants a piece of the Best in the World.
READ MORE: 3 Reasons Why Seth Rollins Deserves To Be The First World Heavyweight Champion
Whether it was calling out him on live shows, Twitter, or WWE Backstage, where Punk served as an Analyst, Seth Rollins left no stone unturned to get his wish. Although each of his attempts to lure CM Punk back to WWE for a mega showdown went in vain, the timeline could certainly shift in Rollins' favor should CM Punk decide to return to WWE after a decade.
Seth Rollins is no longer the young and hungry upstart when Punk reigned at the top back in the early 2010s. He reigns as the top attraction on Monday Night RAW and CM Punk WWE return could finally make that dream match come to fruition at a major WWE show.
Which CM Punk WWE return match would you like to see if he does decide to comeback? Sound off in the comments!