Jade Cargill WWE was something that was envisioned by the hardcore fans of the sport for a long time. The vision became even more imminent following her successful run in rival promotion, AEW under Tony Khan's regime and later on when she was announced as a free agent. However, it must be indeed a sad day for the heir of the influential Khan family, as the long-time vision of many finally came true today.
In a shocking turn of events, WWE broke the news of Jade Cargill being the first and newest signee following the WWE UFC Merger. Moreover, WWE CCO Triple H even took to his X account to welcome Cargill into his roster.
The former AEW TBS Champion now has a new landscape to conquer, after her dominant run in AEW and these 4 Jade Cargill WWE matches could establish her as a much higher caliber star in the business.
4. The Man Could Be In Line For Jade Cargill WWE Welcome
Jade Cargill may have been a dominant force in AEW, but for a star like The Man Becky Lynch, Cargill would be nothing but a big fish in a small pond. Lynch has competed on the grandest stages and shined bright becoming one of the megastars of this generation. However, Jade Cargill WWE debut would need exactly that to become a sensation in her own right.
READ MORE: Becky Lynch's 10 Greatest Achievements In Her WWE Career
The former AEW star's inaugural rivalry could see her standing toe-to-toe with Becky, the current NXT Women's champion. While it is unclear if Jade would start in NXT or main roster, it would not hurt her credibility to engage in a rivalry with a star like Becky Lynch in the developmental territory.
3. Jade Cargill Meets WWE's Reign Of Brutality
While Jade Cargill was making a mark in Tony Khan's promotion, WWE saw the rise of one of the most feared and dominant forces of nature in the women's division, Rhea Ripley. WWE's Mami knows best how to destroy the competition day in and day out as she currently reigns atop the Monday Night mountain as the WWE Women's World Champion.
With both Ripley and Cargill now on the same team, WWE has the opportunity to capitalize on producing one of the most physical battering bouts in the glorious history of the company. A match between Rhea and Jade would surely be a mega-seller for any WWE show that can amaze the audience like no other.
2. The Two Queens Finally Battle It Out After Years
Jade Cargill and Charlotte Flair have stood tall as two of the most formidable female wrestlers within their respective wrestling promotions and the broader professional wrestling industry. Flair has consistently been elevated to the status of a top-tier superstar within the realm of sports entertainment, enjoying a sustained period of prominence.
Meanwhile, Jade maintained an unblemished record in her rival wrestling organization, remaining undefeated for a long time and a dominant force in her own right. Moreover, Cargill has named Flair as her dream opponent on X once with the 14-time WWE champion having nothing but massive praise for her contemporary.
With both women now in WWE, the dream match could finally come to fruition at a major WWE Premium live event. This match could prove to be one of the stellar bouts produced by the company, considering Charlotte and Jade's in-ring acumen, stature, and star power.
1. WrestleMania Main-Evented Once Again By Black Women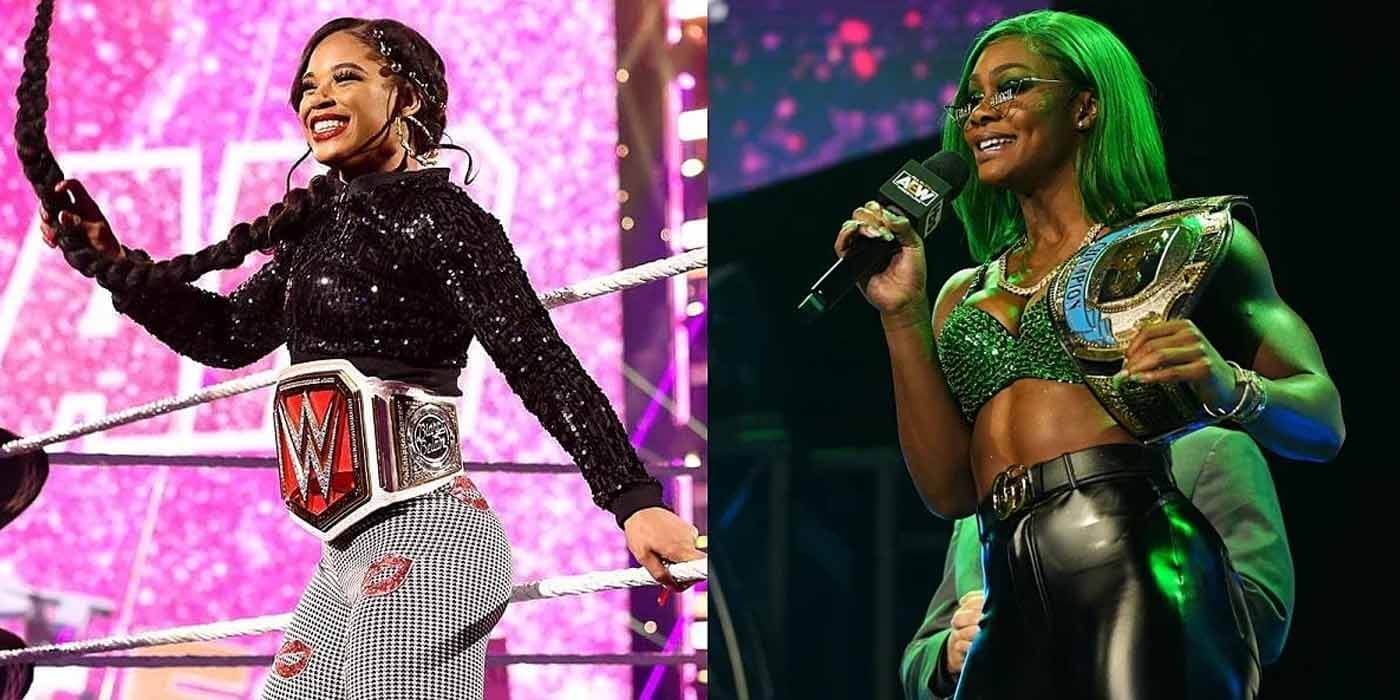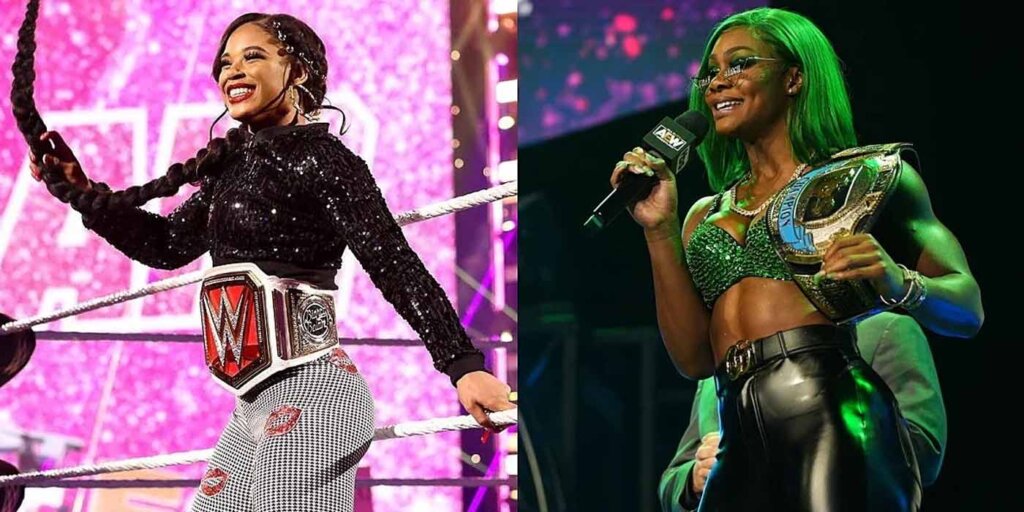 Jade Cargill WWE arrival has opened the doors for the majority of groundbreaking in-ring matches. However, the biggest match of them all has to be against her black counterpart who has emerged as a cornerstone for WWE's women's division, the EST of WWE Bianca Belair. Moreover, there was a time when Belair had commented regarding the talks of a potential dream match with Cargill.
"I've seen fans talking about it all the time. I feel like the fans always want something that they can't have. But I always see the internet lighting up about it,"

H/T: [New York Post]
While Belair was not very positive at that time, Jade Cargill WWE emergence has changed all of that. Furthermore, WWE once again has an opportunity to recreate history by booking a showdown between Bianca Belair and Jade Cargill, probably at a stage like WrestleMania. Bianca tore down the house with Sasha Banks at WrestleMania 37 and created history in the main event, which was also seen as the launchpad of the EST of WWE on the big stage.
READ MORE: Top 5 Bianca Belair WWE Dream Matches
The former RAW Women's champion now has the chance to pay it back to the business by creating a megastar in Jade Cargill as the chances of this highly anticipated wrestling match have drastically gone up with Jade Cargill WWE finally shaking hands.
Which Jade Cargill WWE match do you want to see happen? Sound off in the comment section!