Tony Khan just hit the jackpot as Edge AEW has officially become the newest and perhaps, one of the biggest things in the wrestling landscape today. The Rated-R superstar made his shocking debut for WWE's rival promotion at the end of their recent pay-per-view, AEW Wrestledream.
As the company was closing down the curtains on its first-ever show, Edge made his highly anticipated emergence in AEW under his real name "Adam Copeland." However, the newly forged Edge AEW relationship still had notable traces of his past WWE legacy, with the 11-time World Champion still using his "Rated-R superstar" moniker and coming out to his immensely popular theme song.
With Edge's arrival in an entirely new roster of highly talented AEW stars, these 4 dream matches would prove to be absolute blockbusters for the emerging Wrestling Giant.
4. Edge AEW Relationship Might Not Impress The Reigning Poster Boy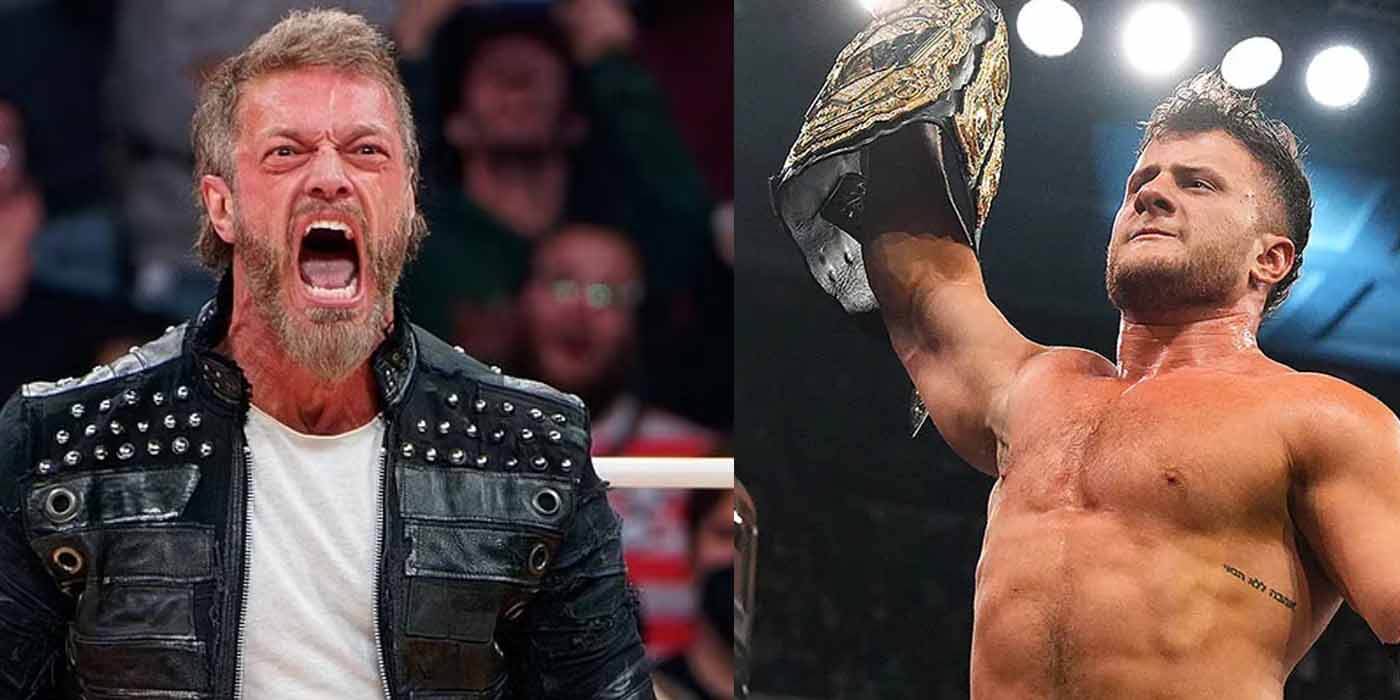 Edge might have to realize sooner rather than later that AEW is a completely different world than the place he has left behind, with the arrogant and narcissistic AEW World Champion MJF sitting atop the throne. The Salt of the Earth has often voiced his displeasure about Tony Khan signing ex-WWE Legends and stars to elevate his own company.
Moreover, MJF who was once a huge fanboy of the Rated-R superstar and even had expressed his desire to compete against him, did not have the nicest things to say upon his arrival at AEW.
"I think he's another guy that's coming into my company that wants my spot, and he's got another thing coming if he thinks he's gonna take it."
But MJF must not forget the decorated career and experience the WWE Hall of Famer carries. With the Devil holding the richest prize in the company, Edge AEW ambitions might be driven to capture the AEW World championship, leading to a massive showdown between himself and MJF.
3. The Most Heated WWE Rivalry Recreated In AEW
Before there was a legendary rivalry between Edge and WWE's golden goose John Cena, a real-life heated feud between Adam Copeland and Matt Hardy had taken the wrestling world by storm. During the Ruthless Aggression era, Copeland had an offscreen affair with Hardy's girlfriend, Lita which had been turned into a popular WWE storyline that has the fans talking to this day.
AEW now has the opportunity to capitalize on that rich legacy with Edge joining their company and Matt Hardy being a constant fixture of the landscape. Their storied rivalry could be recreated once again which would have the fans highly invested in the AEW product.
READ MORE: John Cena's 20M Audience Makes Mysterious Shenanigans Awesome
Matt Hardy had been teasing Edge's debut in AEW for weeks and welcomed his long-time peer to the promotion by posting a throwback photo on his X account. With immense history, talent, and storytelling between Edge and Matt, a match between them after all these years would surely be a blockbuster.
2. The Cleaner Meets The 11-Time World Champion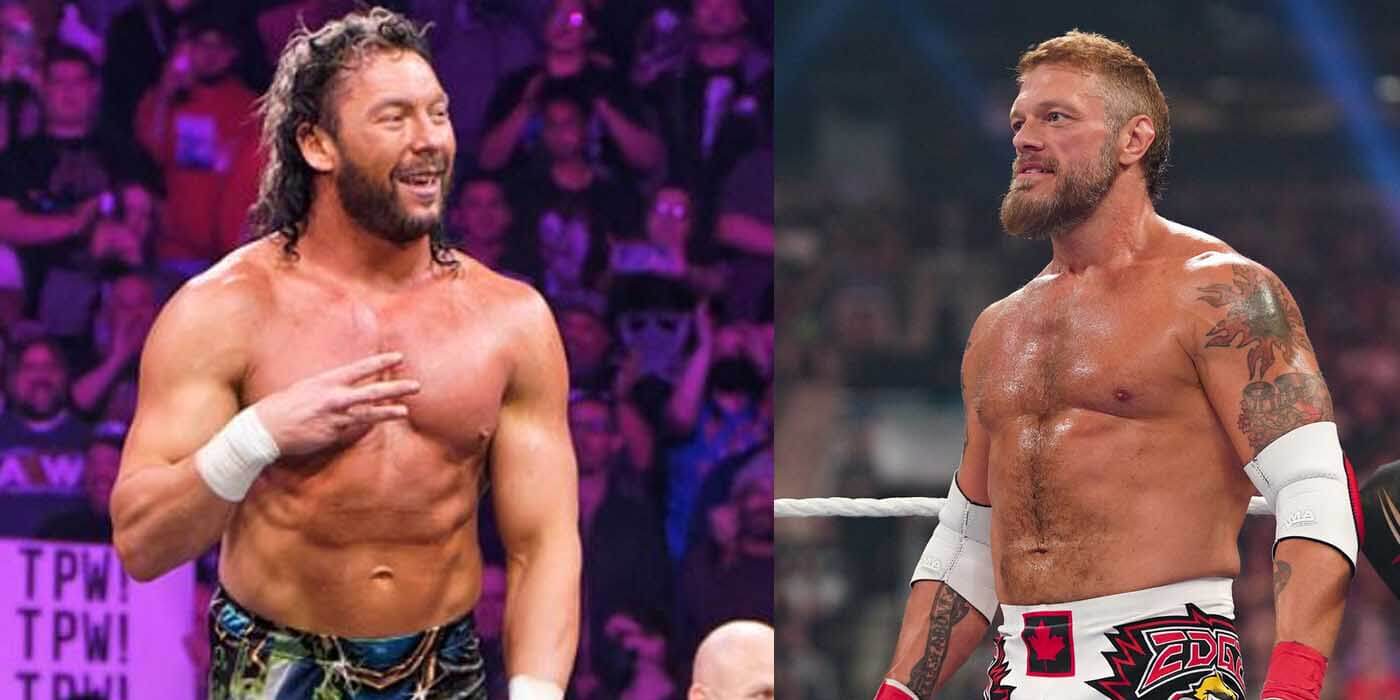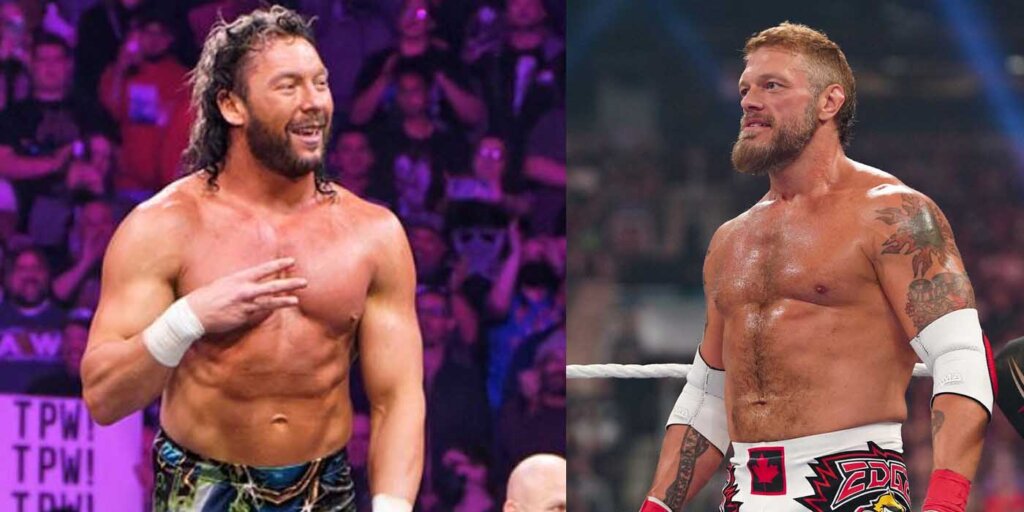 Edge AEW arrival probably came at the mindset of the Rated R superstar looking for a new direction and fresh competition in his wrestling career. Moreover, AEW has some of the most skilled and talented in-ring athletes who can stand toe-to-toe with Edge and deliver a stellar performance inside the squared circle.
One of those individuals has to be "The Cleaner" Kenny Omega. Recognized as a true world-class athlete, Omega is unlike anyone Edge has ever stepped across the ring against. Moreover, he once credited Kenny for bringing his love back for pro wrestling, courtesy of his match against Kazuchika Okada. The duo, alongside Christian Cage, discussed the same during an old edition of the Edge and Christian's Pod Of Awesomeness.
"So my buddy over there, I'm on a set with him you know we're filming Vikings and he goes, 'dude you gotta see all this stuff you gotta see this stuff that's happening' and I was like, 'okay I'll get caught up' and I did. And I said AJ [Styles], [Kenny Omega], Nakamura all of these matches started pulling me in and then like here I am. I'm like 'okay I gotta get caught up now. Now I gotta go back and watch all this stuff back and see what I've been missing. And that in turn pulls me into watching AJ's stuff in WWE."
Edge could finally have the opportunity to be a part of that amazing stuff that brought him back to the wrestling world. Furthermore, a first-time-ever showdown against Kenny Omega could tear down the house at any major AEW show.
1. Best Friends Collide To Create History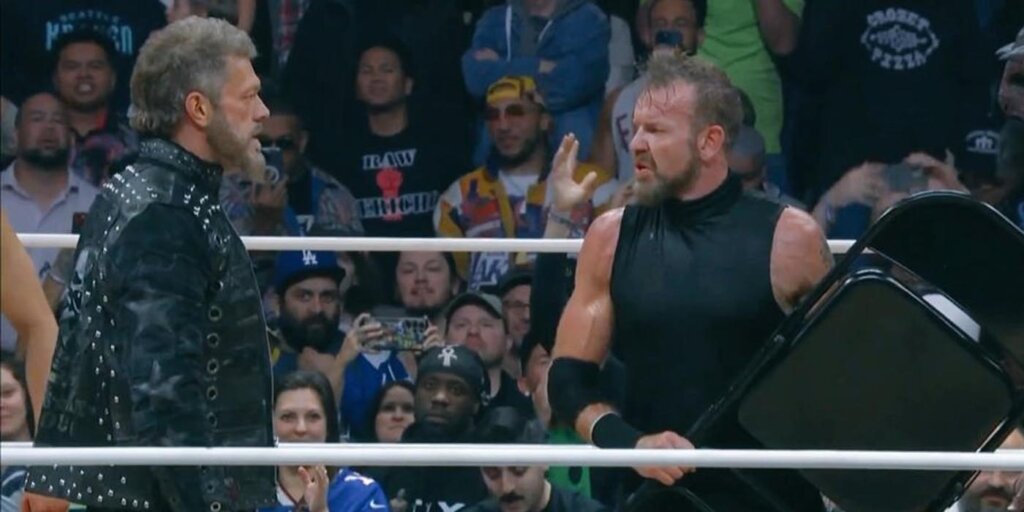 Perhaps, one of the biggest reasons that brought the Edge AEW relationship to fruition was the presence of his long-time tag team partner and best friend, Christian Cage. Captain Charisma had a brief reunion with him during their participation in the 2021 Royal Rumble match that Edge ultimately won. However, it was right after that Christian chose to sign with AEW, while Edge remained with WWE.
Fast forward two years later, Christian was a part of the main event AEW Wrestledream and saw the shocking arrival of Edge. The segment that many thought would see both reunite became more of an altercation between E & C, with both former World Champions looking to stand on opposite sides.
The speculated heat was eventually confirmed by Christian Cage during the post-event media scrum when he was asked about Edge's signing to AEW.
"I said this at the last scrum, I don't have any friends other than Luchasaurus. Was I surprised to see him? Yes. Did I care? Not really, it doesn't change anything for me. I'm still the face of TNT, I'm still the TNT Champion, I'm still the man to beat in AEW. You understand that, right?"
AEW has already planted the seeds for the highly anticipated Edge and Christian rivalry which could prove to be a game changer for the company in terms of their live attendance, TV ratings, and creative direction.
READ MORE: 4 Jade Cargill WWE Matches That Should Happen After Shocking Move
Which Edge AEW dream matches do you want to see happen? Smash your thoughts away in the comment section.